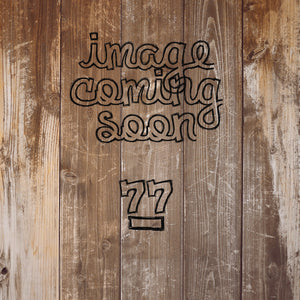 Thor's Hammer
---
Legendary beef, crafted with care.
Brough Ranch Beef is proud to offer our Thor's Hammer, a bone-in shank, that is sure to satisfy even the most discerning palate. This steak is hand-selected from our herd of Wagyu and Angus cattle, which are raised on our family ranch in Wells, Nevada. Our cattle are fed a diet of grass and hay, and finished on grain.
The Thor's Hammer is a large steak, weighing in at 2-3 pounds. It is perfectly marbled, with a rich, beefy flavor. The bone-in presentation adds to the flavor and makes for a visually stunning steak.
To cook the Thor's Hammer, we recommend searing it in a hot pan and then finishing it in the oven. This will help to lock in the juices and create a delicious crust. Serve with your favorite sides, and enjoy!
Features:
2-3 pounds of Bone-In Steak
Perfectly marbled
Rich, beefy flavor
Visually stunning
Benefits:
Satisfies even the most discerning palate
Made with care from our family ranch
Never given hormones or antibiotics
Perfect for grilling, pan-frying, or oven-roasting